Executive and Leadership Coaching
Emotional Intelligence 
Organizational Mindfulness
Training Programs & Retreats
Team-building and Team-healing facilitation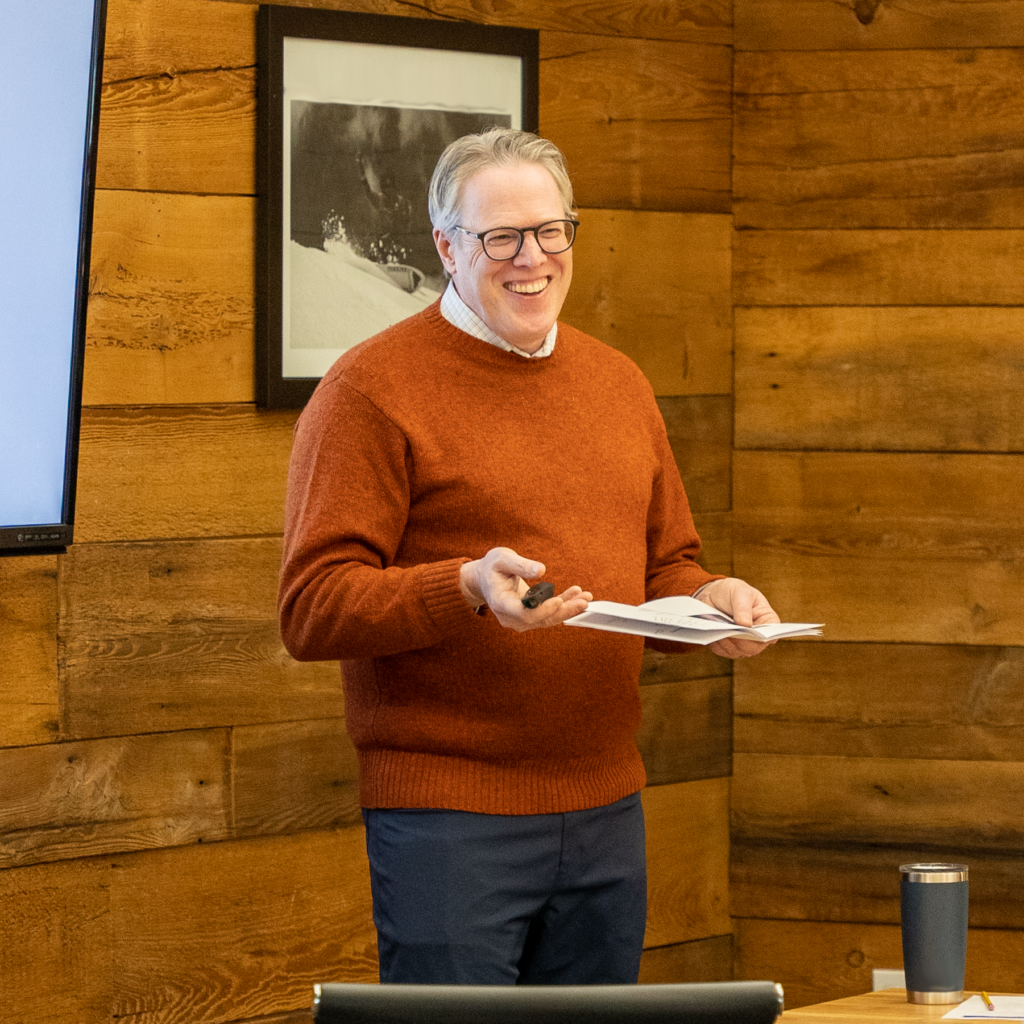 Corporate & Event Speaking Engagements.
A nationally awarded teacher and speaker, Peter engages audiences with game-changing ideas about workplace behaviors and team dynamics with humor, story-telling, and deep insight. He is available to speak with your teams, from large corporate events to team workshops. Never underestimate the power of ideas and skills to change your workplace for the better.
"Peter's exceptional speaking abilities and extensive knowledge of professional development topics make him the ideal person to energize and inspire our attendees. We're confident that his presentation will set the tone for an informative and productive day for everyone involved."
"Peter has a lovely, interactive style. He was kind and funny and informative. Absolutely delightful."
"[Peter] facilitated open and meaningful conversations around our workplace styles, potentials and dynamics and their functions and dysfunctions in combination with one another, which were extremely valuable in helping us set a healthy foundation for the difficult work ahead. As we applied what we learned, he was very generous in re-engaging with us at critical points, individually and as a group, to help us process our success and our challenges so that we could continuously improve."
Compassionate & purposeful coaching and training
that develop your capacity to excel.
Inner Citadel Consulting celebrates diversity in the unique lived experience of every person. We fearlessly and with humility work to be an engaged anti-racist and LGBTQ+ ally. Inclusion and Belonging are central to our mission — Emotional Intelligence and Mindfulness drive awareness of the importance of embracing the whole self and the lasting value of diverse points of view. We strive to infuse a culture of listening and respect in all our work.
Human-centered Integrated Learning & Development
Inner Citadel Consulting helps individuals, teams, and leaders Notice, Engage, and Empower emotional intelligence, mindfulness, and workplace communication strategies. Because our approach is human-centered, we recognize that everyone comes to this process with a different set of experiences, motivations, and expectations. No cookie-cutter solutions here.
ICC starts by understanding you where you are and then uses our proven process to help you see where you want to go. And we give you tools and support to get you there.
Coaching for workplace success
Coaching with Peter is a safe and structured conversation, driven by curiosity, empathy and trust. With his unique process, Peter supports you in developing self-awareness and awareness-of-others, and provides both challenge and support for behavioral change and mindset growth. Never underestimate the power of a conversation to shift your perspective and change your world. 
Emotional Intelligence coaching and Mindfulness coaching are the resources you need to move your leadership and your life to the next level.
Team Emotional Intelligence & Mindfulness
Help your people meet their full potential through Emotional Intelligence, which is proven to promote performance, reduce conflict, and enhance creativity among teams.  Empathy, self-awareness, authentic dialogue and perspective-shifting skills are team superpowers. Organizational Mindfulness offers teams and workplaces practical and easy-to-learn strategies to reduce anxiety, stop and heal burnout, and support mental wellness. 
Build team cohesion or heal team conflict with Inner Citadel Consulting's EI-based team facilitation and programming.
What Our Clients are Saying
Thank you, Peter, for the wisdom and care through which you guided our office leadership team through a program of emotional intelligence work. Through the assessments, you were able to identify specific behavior characteristics of our team and each individual. You helped us understand our blind spots and think through our interactions. You showed us where the opportunities exist to deepen our relationships by understanding how each of us navigate the world.
[Peter] led a training to articulate several communications frames to consider as we move through communications planning. One that seems that have resonated deeply was the three levels: what does the university need, what does the library need, and what does the individual need. We have combined this framework with the Bridges Model of communications through change to engage more deeply.
Peter has a knack for quickly assessing the issues that I needed to address in my work and then focused our time on creating solutions for those issues. - time well spent for sure.
Peter helped me find clarity about [my] situation and my role in it. We (Peter and I) were able to develop a plan that made me feel comfortable and confident.
I've worked with a number of executive coaches over the years but found my time with Peter to be the most fun and the most productive. He did an amazing job helping me see angles I was missing, and to look for the "third way" when I felt like I had only tough options in front of me.
Peter is an insightful coach focused on a person-centric approach. … I appreciate his ability to ask questions that get at the heart of the matter at hand.
Working with Peter has helped me to zoom out, become more self-aware, and solve challenging problems — while navigating the leadership challenges of the COVID-19 pandemic.
Step by step Peter has helped me feel more confident in the "why-how-what" of my work. I think this is very much related to the Stoic framework he uses in his coaching.
[Peter] is patient, listens well, and brings a grounded presence to his work that is much needed with all of the volatility that leaders face.
As a person of color, I was concerned that I wouldn't find a coach that understood me. I found him to be an excellent listener who gained my trust with his caring nature and insights. He allowed me to set the agenda to our meetings and would appropriately push me when needed. He would bring in different resources to help reinforce a point that was being made and assigned homework that was meaningful. Since we spent time getting to know each other and clearly setting expectations, we were able to accomplish significantly more than I expected. I would highly recommend Peter since he is a knowledgeable, caring, open, and humble individual.
Peter is one of the kindest and brightest individuals I've had the honor to meet and collaborate with!
I've already noticed a positive response from those I work with and I've gained more confidence in my own leadership.
Peter has a knack for quickly identifying the crux of a challenge, and a real talent for guiding you to find the crux yourself. He was instrumental in helping me find my way through a challenging new role during a turbulent time in the business landscape.
Throughout the process, Peter was extremely professional, respectful, and empathetic. I felt genuinely affirmed but challenged – this created the true relationship between coach and individuals.
Each session required me to step outside my worldview and consider the needs of others, particularly [Peter's] 3-point awareness tool. Practicing different ways of looking at problems or situations is helpful in my day-to-day, and I feel more equipped to respond effectively to work problems now. I found the [coaching] process helped me recalibrate – it was centering, grounding, and challenging.
Peter worked with me to re-evaluate my situation and open up new ways of thinking about what was causing my issues and we explored alternatives that I had not previously considered. In the end, he helped me realize my situation was not as hopeless as I had imagined and that I needed to re-focus my goals to achieve happiness.
Peter is a skilled listener, facilitator, and has an ability to challenge one's thinking in very authentic, clear, and productive ways.
I was fortunate to have worked with Peter during a particularly busy and stressful time in my organization. I benefited from his thoughtful, effective use of inquiry and guiding questions which led me to uncover new insights and solutions to some ongoing challenges. This process helped me to be a more observant, reflective leader and colleague by integrating mindful practices into everyday activities, like meetings. The combination of data (via my emotional intelligence profile results) and dialogue was a great way to draw attention to key areas while also seeing the bigger picture.
[Leadership Coaching with Peter] has been one of the most impactful learning opportunities I have ever had the privilege of experiencing. Peter has helped me understand and respond to many workplace interpersonal issues, prepare for interviews with effective questions that quickly help me to identify strengths and weaknesses in candidates, and review my business' potential through a SOAR analysis (Strengths, Opportunities, Aspirations, Results). His guidance has been critical to my leadership skill development as I lead the growth of my nonprofit organization.
I have been meeting with Peter every few weeks of the last year for leadership coaching. I gain more insight into my leadership style - and how to change, refine, and improve it - during our meetings than in the rest of my week. These insights don't come from Peter but from myself. Somehow Peter actively listens and guides the discussion to have me arrive at my own insights.
Peter supported our team just as we were coming together to tackle a big, ambitious piece of work. He facilitated open and meaningful conversations around our workplace styles, potentials and dynamics and their functions and dysfunctions in combination with one another, which were extremely valuable in helping us set a healthy foundation for the difficult work ahead. As we applied what we learned, he was very generous in re-engaging with us at critical points, individually and as a group, to help us process our success and our challenges so that we could continuously improve. Thank you, Peter, for your ongoing support!
My sessions with Peter were enjoyable and productive. I left with a much clearer sense of my professional goals and the best strategies to achieve them. Peter also helped me develop concrete new habits that have vastly improved my work-life balance. An added bonus is that Peter's constructive coaching modeled for me questions and practices that have now infomed my own mentoring of students and junior colleagues. I recommend Peter wholeheartedly!
I was compelled to take the opportunity that I was given to work with Peter a short while ago as I have been struggling with moving my solo business forward. From the start I felt that it was a good decision. Peter's manner and his approach to getting to work was something that I needed, and his input resonated with me. He has a cheerful disposition and a kind delivery, all while holding me accountable for my actions. In the brief time that we've worked together I find that his suggestions and ideas for self management are staying with me and keeping me motivated between meeting times. I am seeing incremental improvements in my work habits and am glad that Peter is on my "team."
I had a great experience working with Peter and recommend him for all your business coaching needs. His experience and knowledge runs deep throughout all business aspects and he was helpful guiding me on employee recruitment, marketing, customer loyalty programs and overall business operations. Peter helped me guide my continuous entrepreneurial mind to focus on one business at a time and brainstorm on how to maximize revenue for continued success. I am very grateful for the time and dedication Peter provided and his openness to discuss things moving forward. Feel confident reaching out to Peter if you ever need assistance in your business needs.
I was feeling overwhelmed by the multitude of responsibilities landing in my inbox, and the absence of time for focused thinking. Peter listened to my challenges intently and I felt heard during my interactions with him. What I really appreciated in his style was that Peter asked me insightful questions along the way that made me think about my situation at a deeper level, and as a result of that I was able to develop a personalized solution to address my challenges. Peter created a safe-space for our interactions that was free from any form of judgment. ... My working practices have changed considerably after this coaching experience. I can manage my time more effectively, get work done, and also create space for uninterrupted time to engage in deep work.
Serving you with my lifelong learning...
Do you know how your people are feeling?

 According to market research performed by O.C. Tanner Research, 79% of employees quit because of a lack of appreciation. People go the extra mile (discretionary effort) when they feel their work, leaders, and teams value them. Do you know how your people are feeling? Inner Citadel Consulting is offering any organization a free Emotional Culture Index (ECI) survey. The ECI is fully customizable – Peter can present data aggregated or in very fine detail according to roles within a group or organization. Don't just guess how your people are doing – know it!
I post regularly about talent development, mindfulness, Stoicism, emotional intelligence and coaching. If you read something that resonates, let's continue the conversation! You might also enjoy my Instgram page.
Most recent posts below!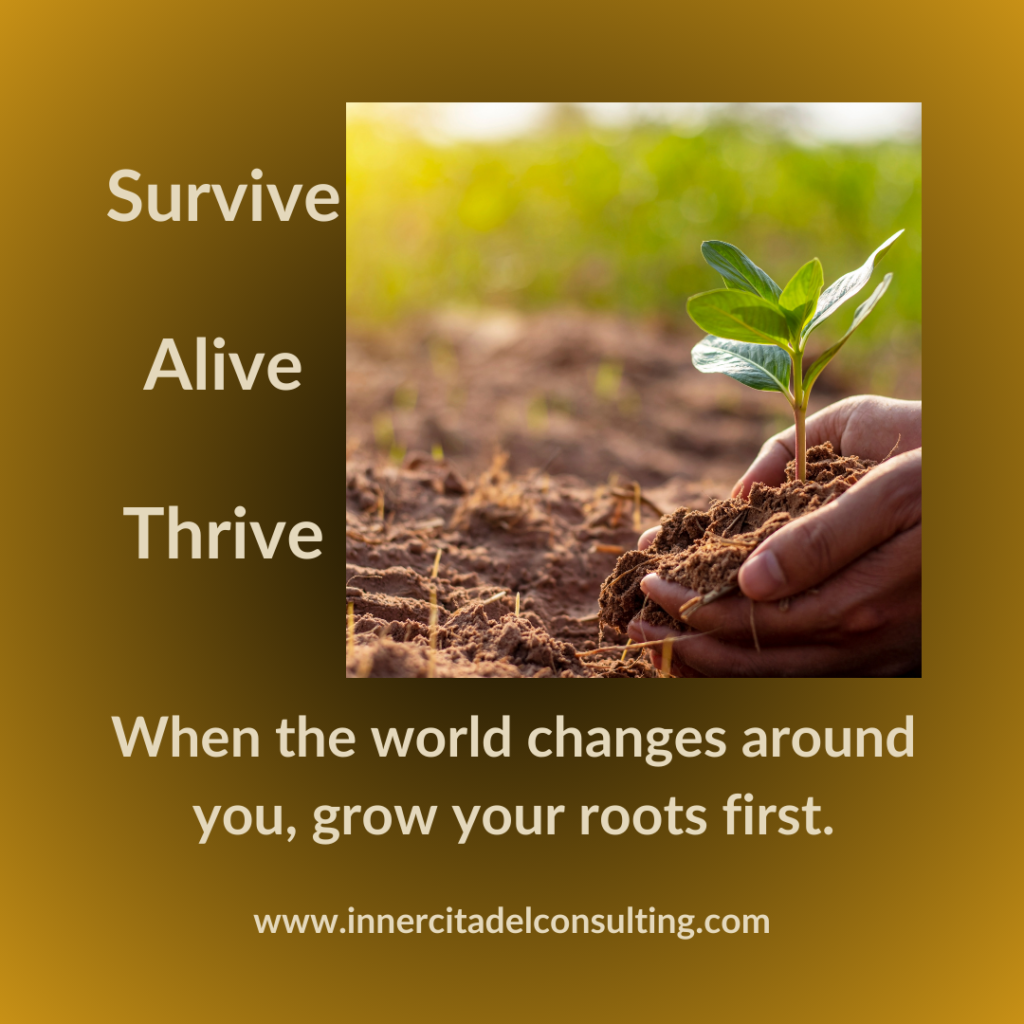 Fall Update September has rolled around in a hurry, and it feels like time to check in with you all. I hope your summer has
Read More »