Coaching Emotional intelligence for Leaders and Teams
Coaching with Peter is a safe and structured conversation, driven by curiosity, empathy and trust. With his unique process, Peter supports you in developing self-awareness and awareness-of-others, and provides both challenge and support for behavioral change and mindset growth. Never underestimate the power of a conversation to shift your perspective and change your world.
Peter is a certified coach with the International Coaching Federation and the Center for Executive Coaching. He uses Genos International Emotional Intelligence assessments and learning programs. In addition to the EI tools, Peter also assesses individual and team behaviors with ProfileXT. And these tools are also useful at the organizational level for talent selection, management, and leadership development. Recent survey data in the Capgemini report on Emotional Intelligence and the future workforce are compelling. It shows that organizations can expect returns between 2 times to 4 times higher for investing in EI development.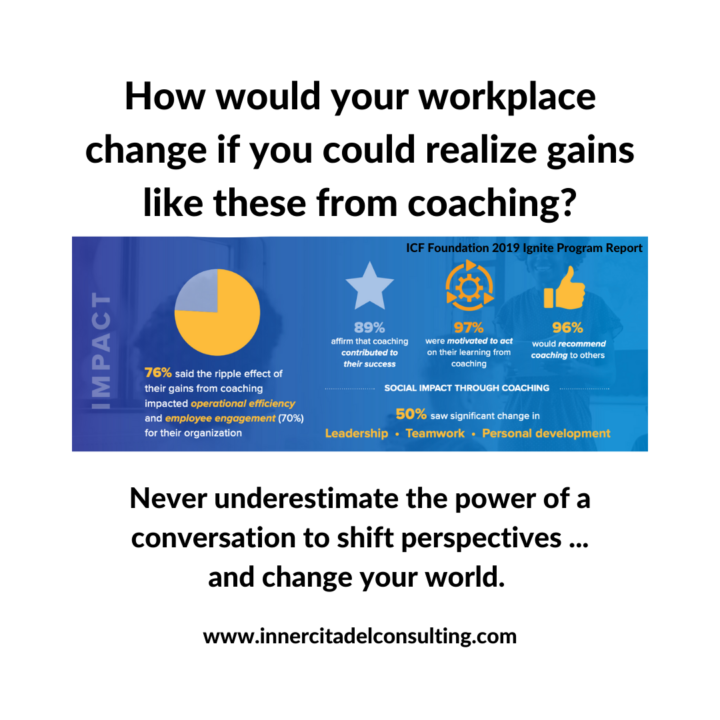 Mindful Leadership with Peter
Inner Citadel Consulting offers Mindfulness and Mindful Leadership workshops and virtual retreats for individuals and organizations. Learn strategies for a mindful approach to work and life. Fully engage with your potential so that you can develop empathy and leadership skill through emotional intelligence and mindfulness. Peter incorporates his own long practice in mindfulness with modern research and ancient Stoic philosophy.
Who was your best leader or boss?
Just think of the best leaders you've worked for or heard of … what qualities made them great leaders? Now, it won't surprise you to learn that 93% of success comes from trust, integrity, authenticity, honesty, creativity, presence, and resilience, according to a UCLA leadership study. In fact, these are key EI competencies. More important they, like compassion, are trainable skills. Don't fall into the trap of thinking good leaders are born, not made.
In fact, there is no single investment that can bring a more productive and deeper positive change to workplace culture. EI coaching for you and your leadership team, present and future, is the most important investment you can make for long-term organizational success.