Very few things in life or business are straightforward, especially when it comes to human interaction. Inner Citadel Consulting specializes in helping individuals, teams, and organizations notice, engage, and empower emotional intelligence, workplace communication, and conflict resolution strategies in order to establish simple and healthy workplace behaviors. Use our and your emotional intelligence to create inclusive processes and facilitate dialogue on complex topics.
Emotionally intelligent Leadership and Teams
As a licensed and certified practitioner with Genos International, Peter offers the full suite of Emotional Intelligence assessments, addressing organizational needs in talent selection, talent management, and leadership development. A dynamic and award winning teacher, Peter offers group workshops, individual development planning, and short or long-term coaching. Peter has specific experience helping individuals integrate emotional intelligence behaviors into their leadership style. Emotional Intelligence coaching brings a very high return on investment for leaders and leadership development, building up mindful and effective leaders and promoting diversity, inclusion, and the value of sharing perspectives.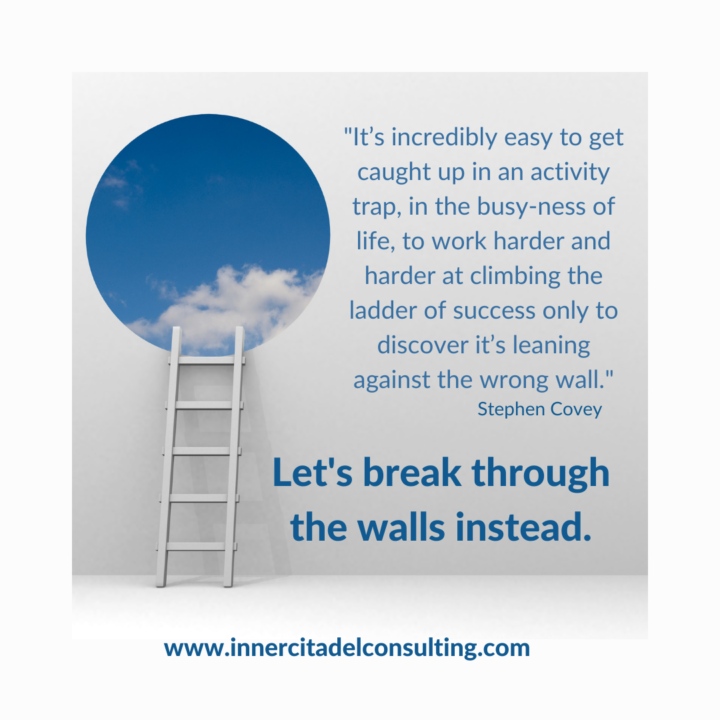 Inner Citadel Consulting offers Mindfulness and Mindful Leadership workshops, virtual retreats, and consultations for individuals, small businesses, and other organizations. Learn strategies for a mindful approach to work and life; fully engage with your potential; develop emotional intelligence competencies. Peter's long practice in mindfulness is supplemented by modern research in leadership & mindfulness as well as the ancient understandings and practices of Stoicism.